The fourth edition of the Microsoft Embedded/IoT Conference, that, as every year, brings together all the Italian Microsoft Windows Embedded/IoT MVPs and the Microsoft Evangelists related to the IoT world, took place on Saturday May 7th, 2016 at Centro Direzionale in Naples (Italy), thanks to the sponsors Microsoft, BLEXIN, BEPS Engineering, Innovactive, adam|Factory and DotNet Campania and TinyCLR.it communities.
The day has been very interesting and many people participated. Above all, there has been a lot of interest for Virtual Reality and our ImmotionRoom project, which we setup since the morning to allow people test it (and, for the first time in public, with 4 Kinects and fully wireless)!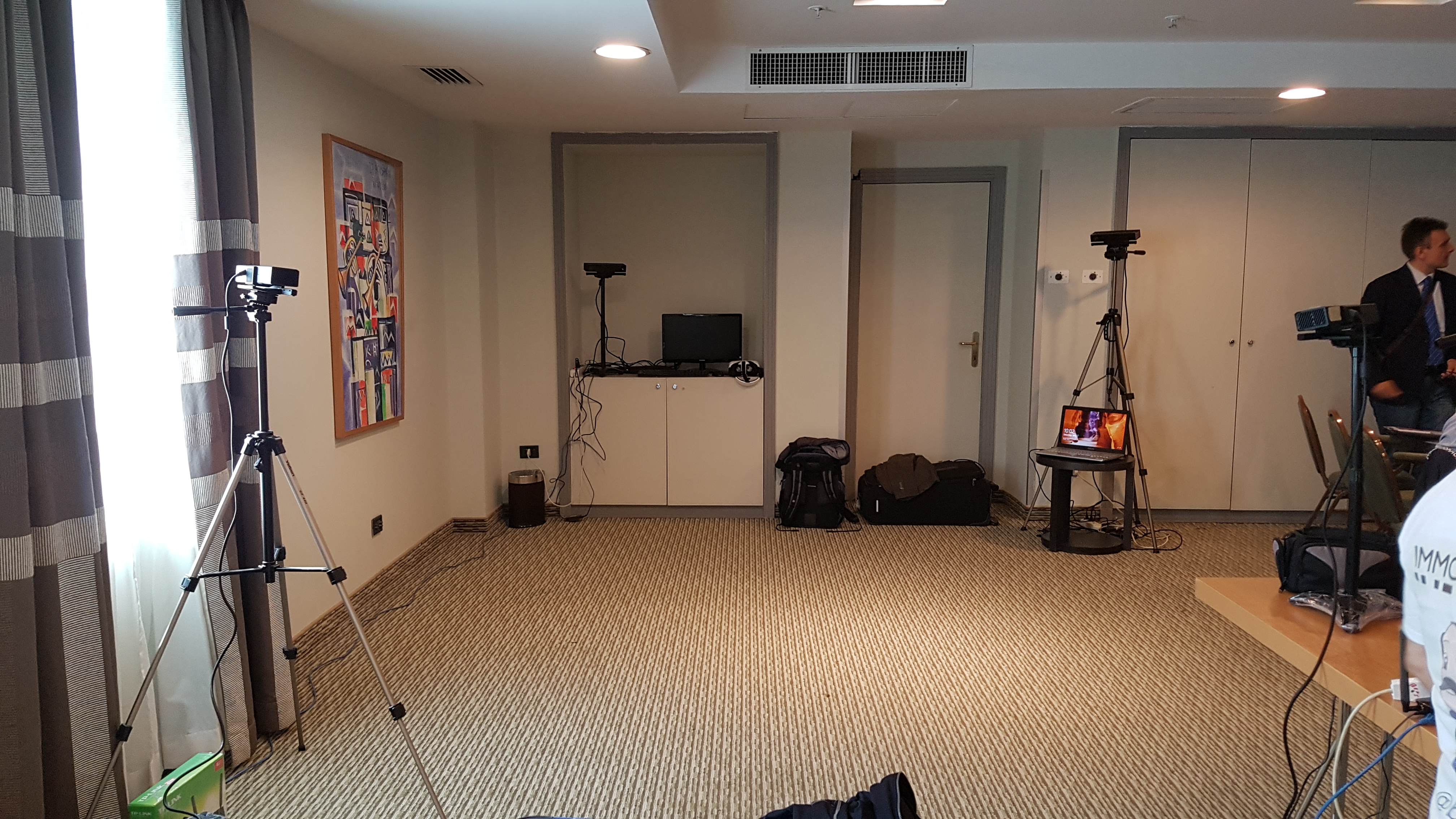 If you want a detailed review of the day, you can read my post dedicated to it on my personal blog or another review (in Italian) by Beppe Platania.
Regarding our day, at the coffee break (for those who did it...:-) ) I've been "assaulted" by people to know more about Virtual Reality and test ImmotionRoom.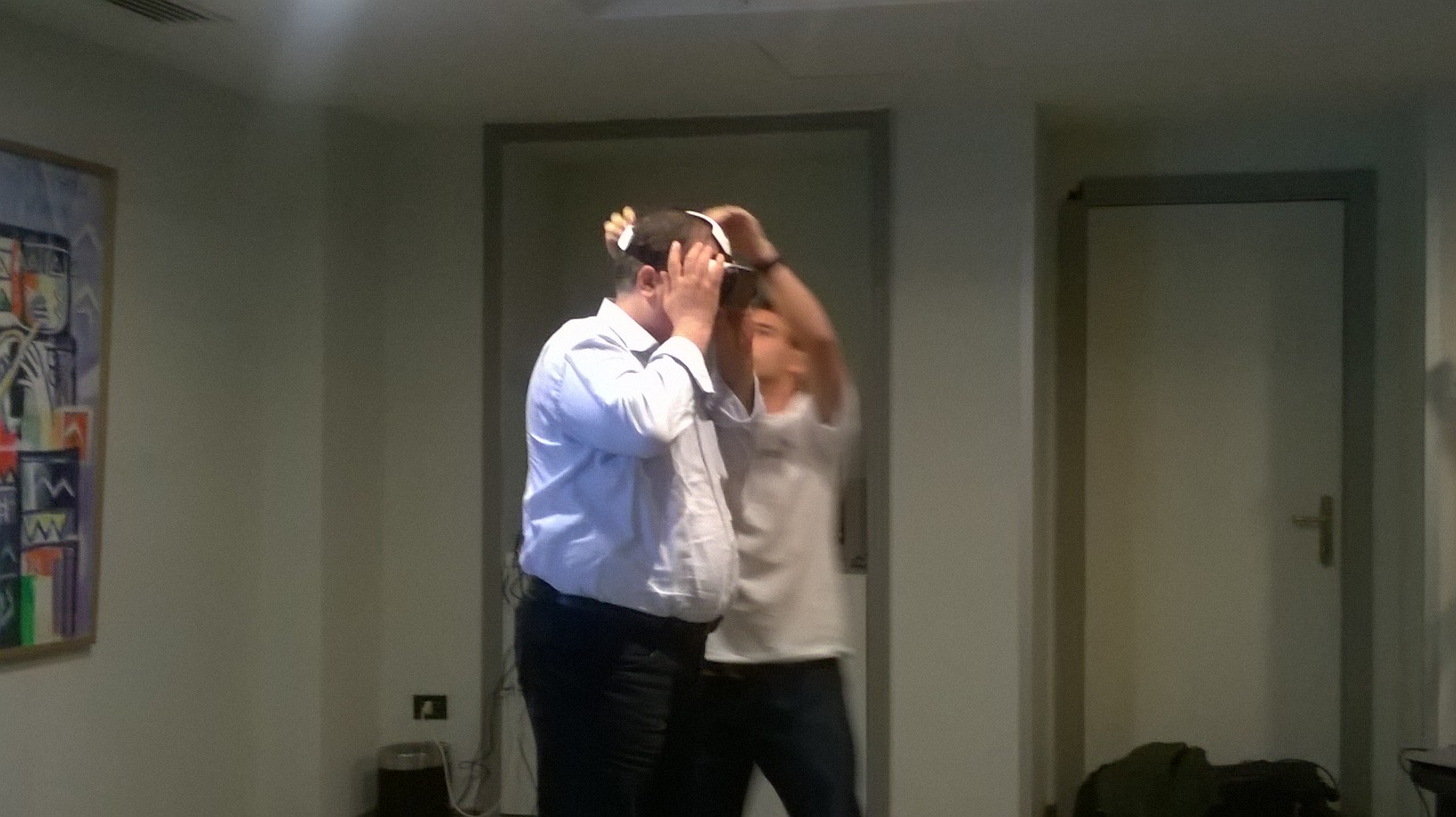 After launch, it was time for our session where we introduced Virtual Reality technologies and our ImmotionAR ImmotionRoom solution. Curiosity and hands-on testing for moving in VR wirelessly and without any wearable device (apart from the Samsung Gear VR headset), pushed many participants to skip also the coffee break in the afternoon, to not miss the opportunity to test the system. My advice is to contact us or subscribe to our newsletter in order to know where and when we'll present ImmotionRoom next time ;-)
Before closing, we let the last people in the room try ImmotionRoom and live such amazing immervise and natural VR experience.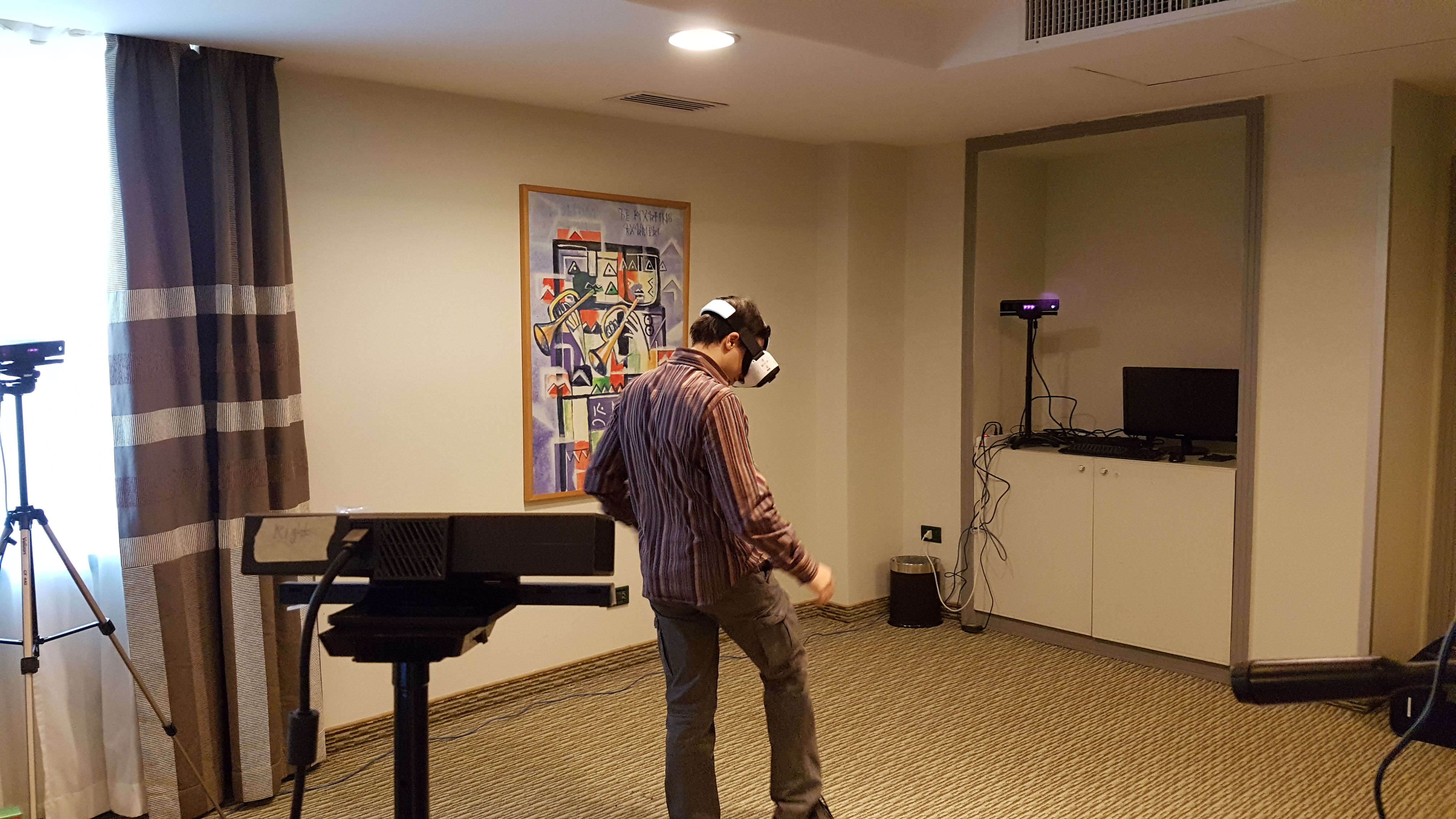 It has been a great day and, above all, everything worked very well and without any issues or new bugs! If you read some of our past event post-mortem, you already know that each time we had some new issue or strange behaviours. That surprised my a lot: Murphy, this time, didn't strike. But I'm confident, probably he's planning something for our next events :-) Stay tuned for news about them!