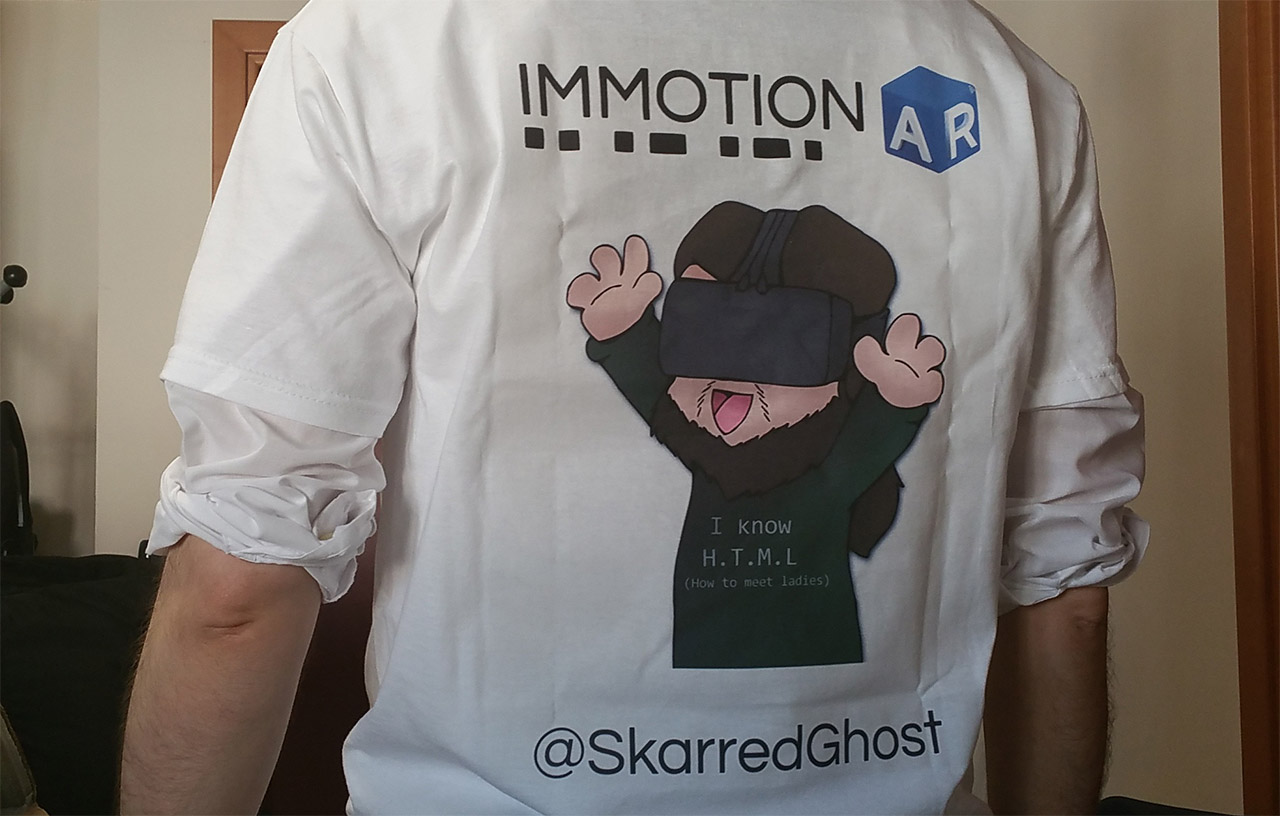 Hello everyone! I'm writing from Turin, Italy, while my startup buddy is in the USA to showcase our solution in a private exhibition in Seattle, Washington (as we told you in a previous post). I miss him a bit, but luckily he'll be back next week, maybe with good news for us!
We've worked all the past days and nights to be ready for that event… and we obtained a good solution to showcase. Our tracking system works, and the brand new walking detection algorithm is performing well. But the great feature of this v0.2 is that now all the system can be run completely wireless and cross-platform! Now you can use it with the Samsung Gear VR… and I assure you that it's amazing to be wire-free!!!
Look a preview of our system in the video below and let us know your impressions in the comments section!
One last thing: as you can see in the photo associated with this post, our T-shirts for the Italian exhibition have arrived! Aren't they marvelous?
See you next week! Bye!