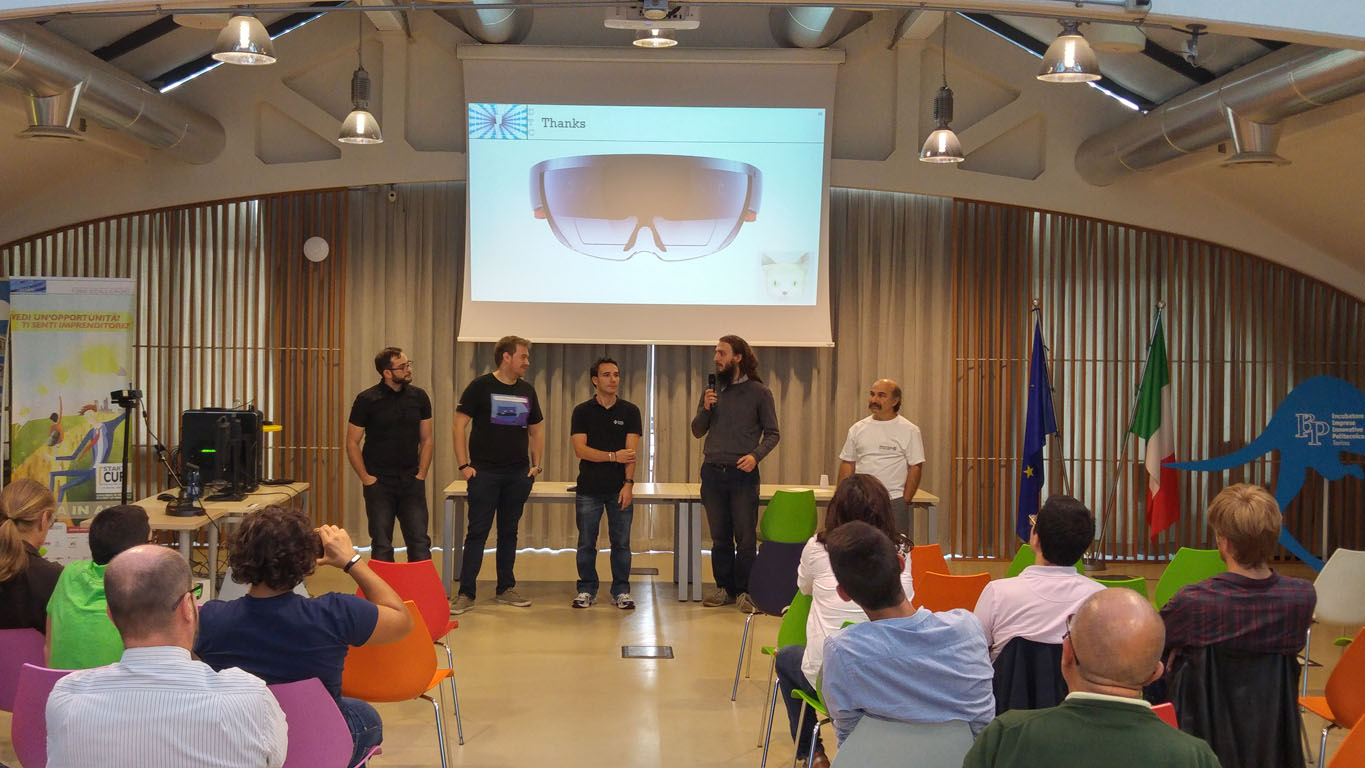 After the great success of our DTC event, we have been invited by epic HoloLens experts and Microsoft MVPs Matteo Valoriani and Marco Dal Pino as speakers to their Holo Dev Day event in Milan (Italy) on January 21st! Wow!
The event, organized by DotNetLombardia, DotNetToscana and NuiWorld will be a super-interesting day where everyone can learn the basics of HoloLens device and related Unity 3D development. In the afternoon there will be a guided lab where people will develop their first HoloLens app. Let's all remember that Augmented Reality will surely be a technology that will change our everyday life in the next ten years, so learning how to develop for the best present AR glasses, the HoloLens, can be a great opportunity for you to take a leap towards the future!
We will have a 45-minutes talk at 10.15AM and we will give an introduction to AR/VR theory, we will explain the basics of Unity 3D and will also talk about our ImmotionRoom solution!
What are you waiting for? Get more info and sign up for the event at this link! We would be very happy to meet you face-by-face and talk about augmented and virtual reality!