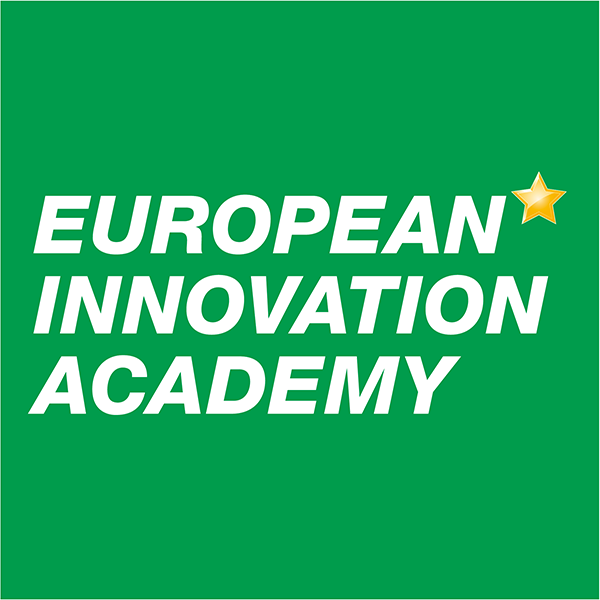 Hello everyone! It's been a long time since the last time I've written an article for this blog! How have you been in these months? Have you had great vacations? I hope so.
We had to rush to finish the beta for our ImmotionRoom SDK and then we had to attend the EIA program for which we won a grant. Now we're developing a game for our virtual reality system and I've just started my personal blog, dedicated to VR and startups too. So, a lot of things have happened in all this time!
Today I want to talk you about our experience at the European Innovation Academy. European Innovation Academy (shortened in EIA) is one of the most important accelerator for startups in Europe and in the world. It's a 3-week acceleration program where people is called to try to turn their business idea into a successful startup. This organization has born in Estonia and then it spread across Europe, before in France (Nice) and then in Italy (Turin). To participate in it, you (or your company) have to invest lots of money (about 1500€) to attend this high-specialized program.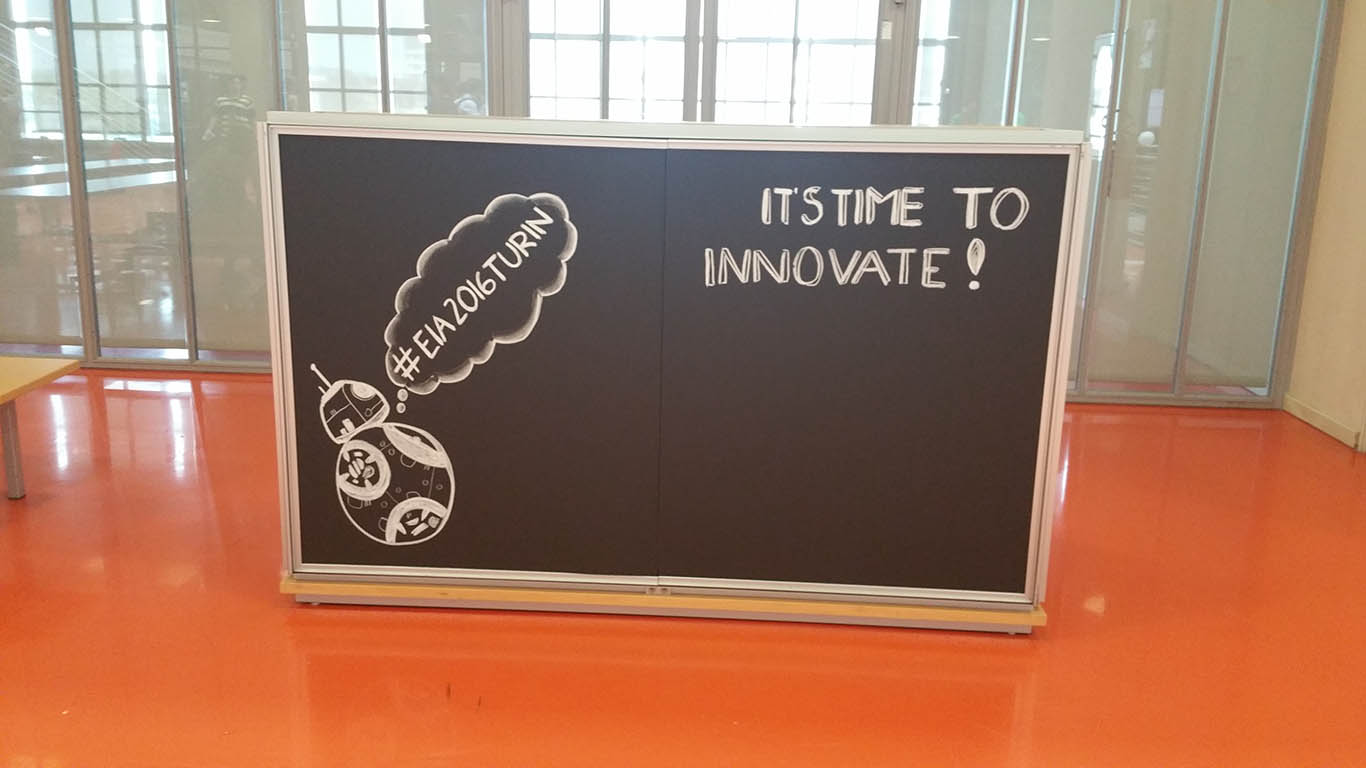 We attended this program in July 2016 and so many things have happened that I should write an entire book to have a comprehensive talk about it. I like telling EIA stories in front of a good coffee, so if you come near Turin, offer me one and I'll tell you some nice anecdotes :-). I'll try to summarize my opinion in 4 bullet lists: how EIA is, things that you have to know before attending it, personal considerations, what we've achieved.
So, let's start talking about the course organization:
3-week program, 5 days a week (Monday-Friday) from 10am to 8pm.

Every day is organized as follows: lessons in the morning; lunch; afternoon lessons; break; exercises relative to the followed lessons to perform with the support of a tutor; team work without external support.

The very first day you have to create teams composed by 5 people. You may have an idea that you want to develop and so you have to find other people that will join your team; or you may just want to learn and so you have to find a team to join. Team must be heterogeneous: engineers, business and marketing people, UX designers, should all be part of every team. This is to have a team ready to create a startup (because e.g. you can't create a startup formed only by nerd people).

The lessons and the exercises follow a complete path from the business idea until the funding search: first lessons are about good business ideas; then they talk about teams; startup ecosystem; market definition; revenue model; prototyping; marketing; business model; how to get the money; how to pitch in front of investors.

Lessons are made by speakers from all over the world, including Silicon Valley speakers. During exercises you're followed by international and very skilled mentors (from various sectors: there are marketing mentors, IT mentors, speech mentors, etc…). If you feel stressed, Life Coaches are there to help you.

The last day you have to pitch in front of some investors, who will judge if your startup is eligible of a prize. First 5 startups get prizes.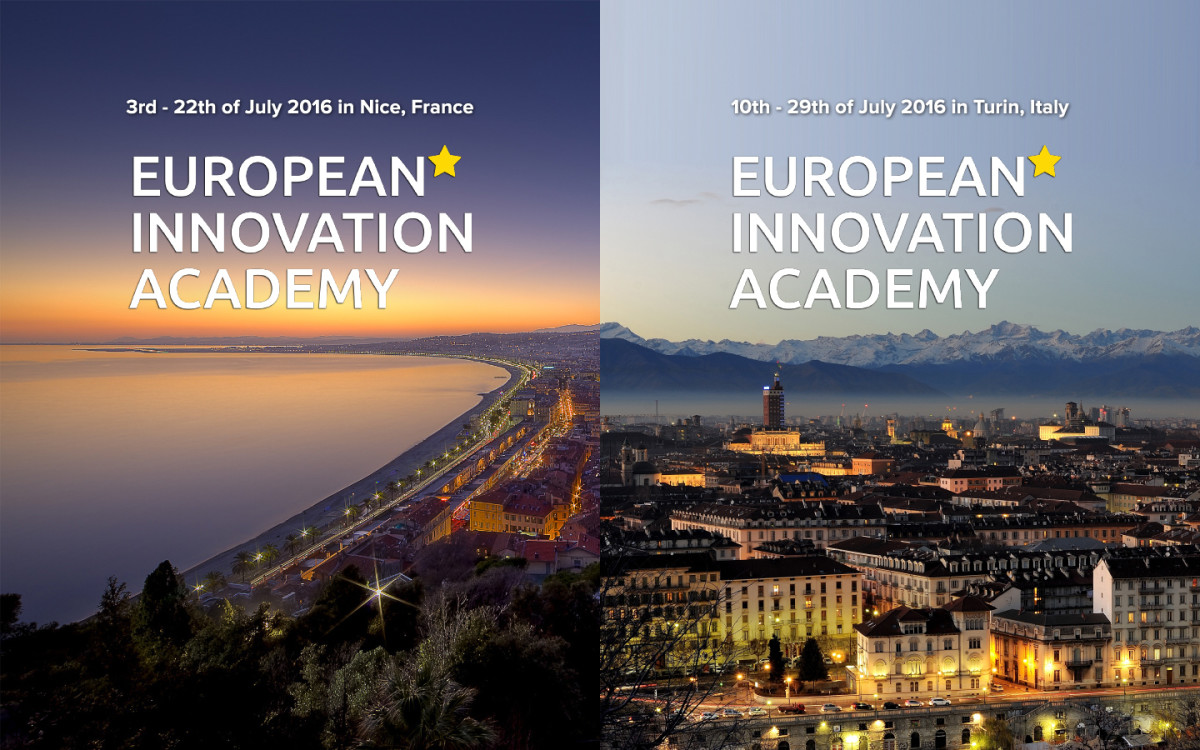 What you have to know before attending it:
It's a very stressful mind-consuming program. If you think about it as a relaxing summer school (as I did), you'll be disappointed. You have to learn new concepts every day and apply them the same day you have learnt them. There's no pause: if you fail your tasks one day, you'll have to recover it the day after, together with all new tasks of the new day. Every day there will be new difficulties, new dramas and new things for which you'll have to push yourself further your comfort zone limits.

The previous point is true especially if you go there with the idea in mind of creating a new startup and so you're playing with your future and with your life. There are people that go there just to learn… and while some of them are really dedicated in helping their team, others are just lazy and do not put that much effort in the program. These are the people that go out all the nights with other EIA alumni and that can say that the program is funny. I've envied them a lot!

Try to have breaks and have fun sometimes anyway: it's hard, but you have to do it.

No lunch offered and that's a pity. But usually the sponsors offer you lots of good stuff: we had access to free coffee, water bottles, Tic Tac candies, Esta Thé iced tea and a free Ferrari ride!

The program is all in English language: if you can't speak or understand English, don't attend it.

80% of mentors and speakers are really skilled people that can teach you a lot. Use them as much as you can, make lots of questions, listen carefully to their lessons, exchange business cards with them.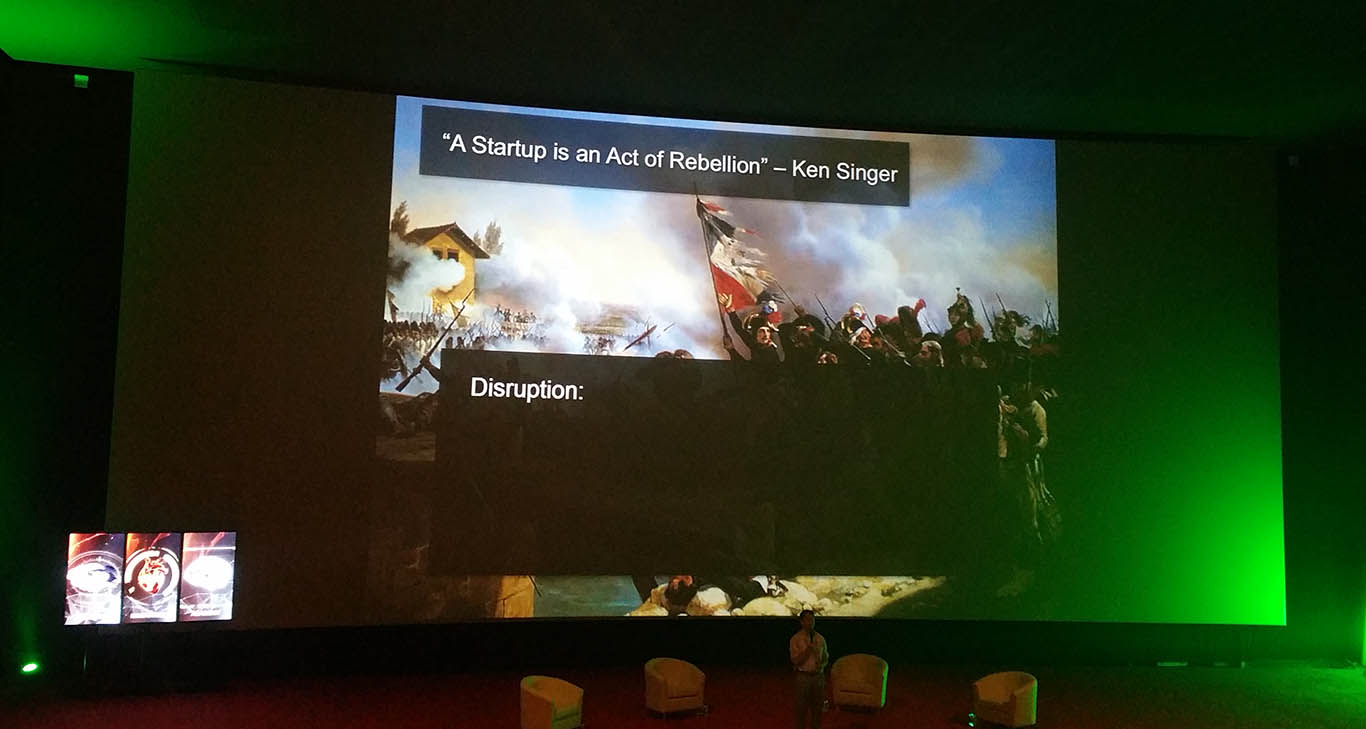 Even all alumni are skilled people: talk to them as much as you can, exchange ideas, opinions, meet people from all around the world: make connections, make friends.

The program is particularly useful if you don't come from a business background and if your startup is still in an early stage. Business people find it interesting, but they already know at least 50% of topics covered by the lessons; techie people like me find everything really interesting. If you're startup is already estabilished in the market, this program is useless; instead, if you're in early stage the program can make your startup push the throttle.

The program is really Silicon Valley oriented: they require your startup to reach 100M$ of income (Yikes!) at the 5th year, as in the US these are the rules to have investments. These principles may not be true in all parts of the world (in Italy if you reach 5M$ in enough, for example).

All the program is like a big game: sometimes they say you to do things that are ok to play and learn, but are not super-great for a company that wants to have a solid reputation.

Criteria for choosing the winners are not that clear and some of judges decisions may disappoint you.

The cake is a lie: there is no actual prize for the program. Even if you reach the fantabulous first-five bubble, you just win some biscuits and a certificate. No money and no investments, keep this in mind.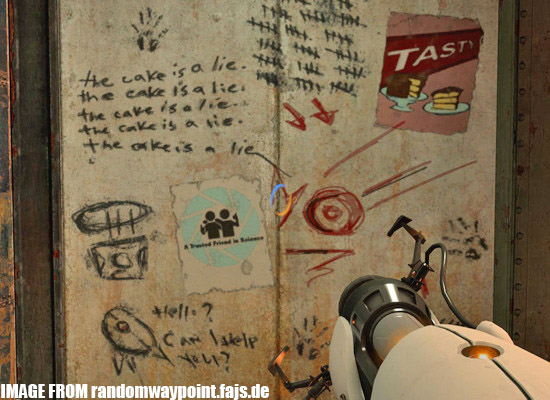 The great part should come AFTER the program: after three weeks you end having nothing in your hands, apart from notions, connections and a good start. So use the network you've developed to actually create your startup and have success.
Personal considerations and what I've learnt:
Don't trust anyone: we have two people that promised to be part of our team and then betrayed us. That has been terrible for us, because we couldn't find the fifth member for our team.

The program has been really stressful for me… I was always one of the last people to leave the room and sometimes I had to work in the evening too. Three weeks have passed like three months.

I've learnt more in 3 weeks of EIA than in 2 years as a startupper.

One of the greatest things of the EIA is that it makes you push your comfort zone limits really further. Every day you have to absolutely work hard if you want a chance to succeed, and even do things that you don't want to do, things that you were to shy to do the month before: I contacted strangers via email, had to do a public speech, write about our product on reddit… and so on.

You get so stressed that either you learn to handle stress in the end or you give up. During the program you receive lots of bad feedbacks… really lots: I've received as an individual bad feedbacks about my public speaking skills; as a team, we get destroyed a lot on the business side by mentors and investors. One of the investors started telling us the world "bulls**t" so many times while listening to our pitch that we almost got depressed. The right attitude here is to always recover from problems. It's ok to get depressed for a while after a tremendous bad feedback or a great failure. I know that motivational quotes on facebook say that you should be some kind of robot and don't feel any kind of pain… but let's be honest, we're humans so it's quite normal to have bad moments. The important thing here is that all your bad attitude has to last only until night. The day after you have to wake up with a positive attitude, take the failure of the day before as a simple feedback and find a way to take in count that feedback to make your project better. Don't surrender, don't fall without getting up really quickly. Being sad will take you nowhere.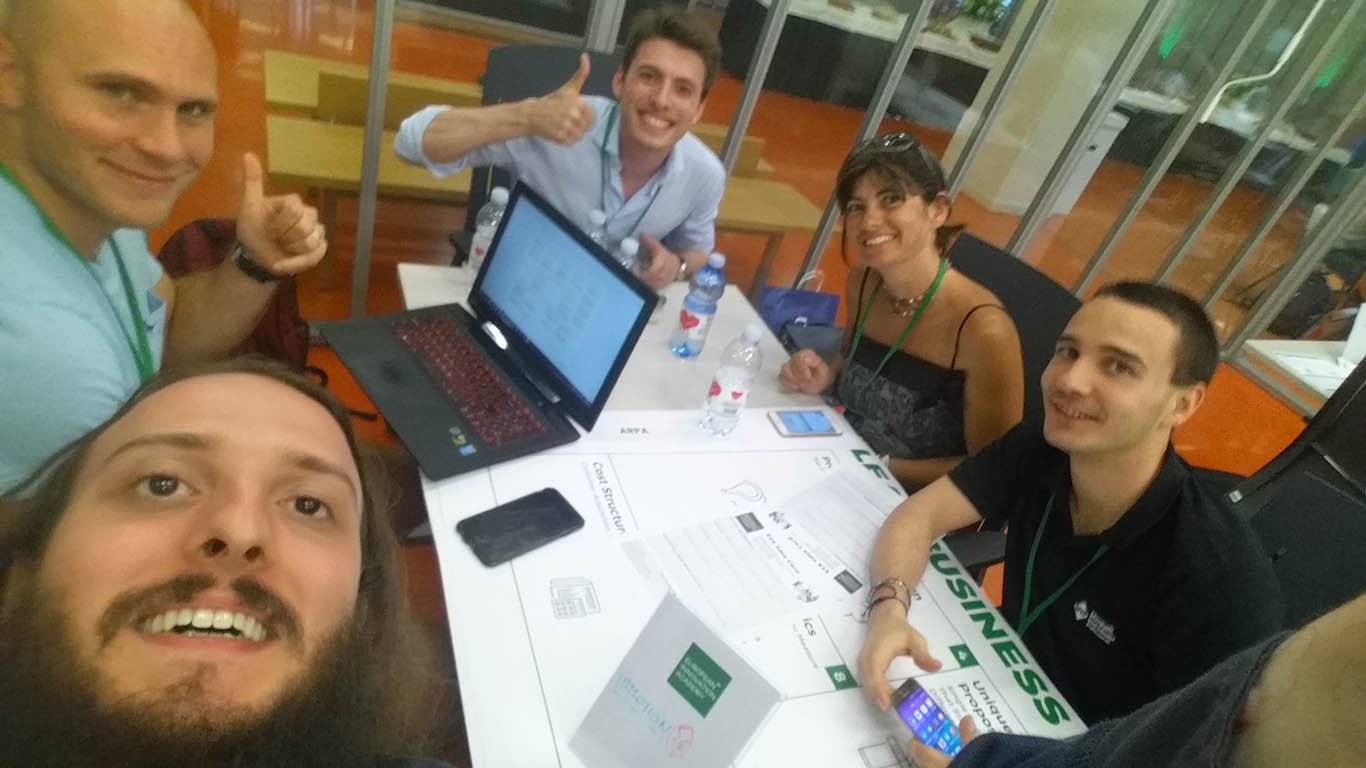 Listen to feedbacks of people more skilled than you, even if it can hurt. As an example: I had lots of bad feedbacks about pitch for my startup, everyday. It has been hard, but they really helped me at becoming a better speaker: when I had to pitch our idea in front of the cinema room with 150 people listening to me, I, with the epic support of Gianni, made a great pitch in the end. If I had just ignored all the feedback, I would have made a poor pitch;

Due to lots of bad feedbacks and problems you'll have lots of problems and dramas with your team. Try to remain calm and take the right decisions.

Investors are people that in some seconds decide what they think about you and your idea and they have no problems in saying you that you're an idiot saying bulls**t. You have to have thick skin to talk with them, be prepared.

You have to create a startup only if there is a market for which your product is solving an actual problem… otherwise you're only toying with technical stuff (and we, as nerds, tend to make this error a lot!).

Whatever happens, try to smile the most possible.

Riding a Ferrari is super-epic! I only made a little lap as passenger of a California T, but it has been the most epic lap of my life! Is like riding a missile, with all internal organs going places when the driver pushes the throttle! A must do for everyone.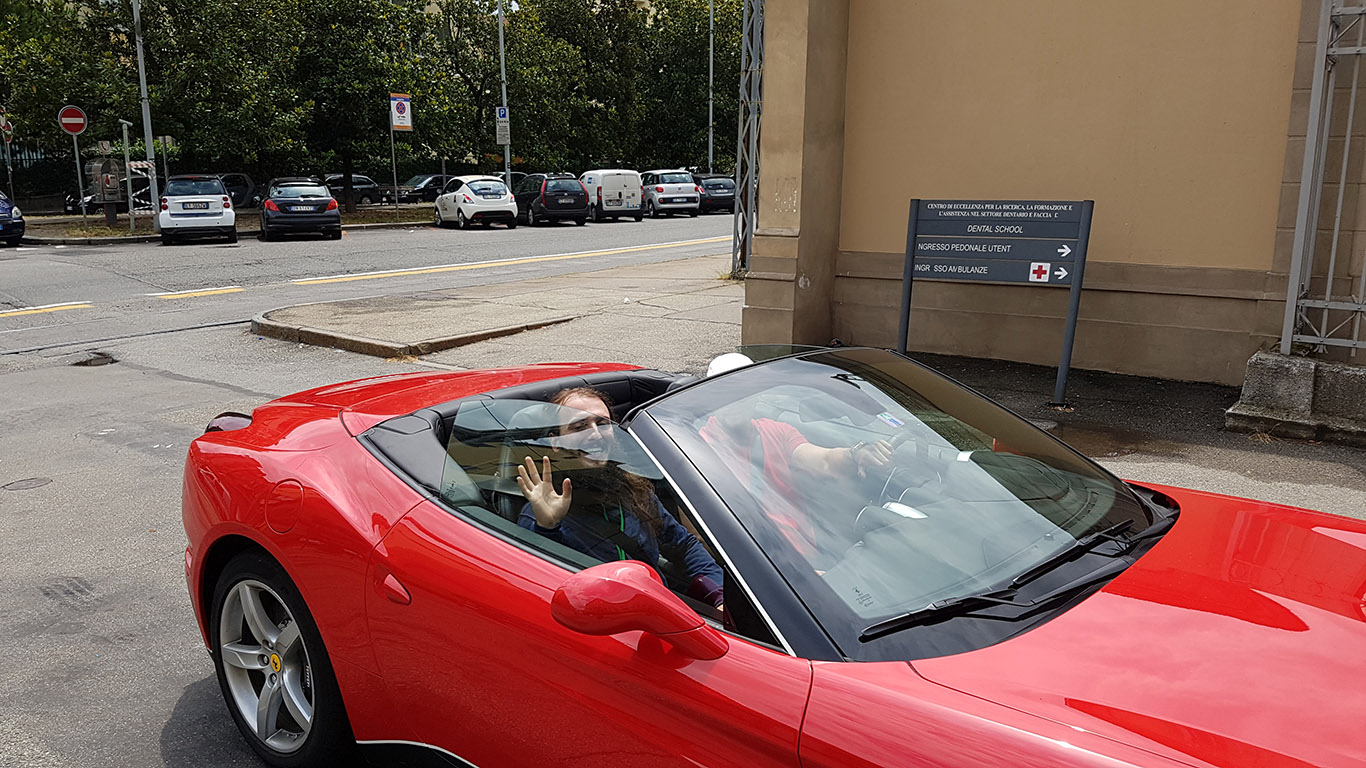 So, what have we achieved?
We're better entrepreneurs now.

We've a new potential collaborator in our team, Davide!

We've a broader network of contacts, including super-smart and connected people from the Silicon Valley.

We've had great feedbacks from people that have tried our system and from reddit and hackernews communities!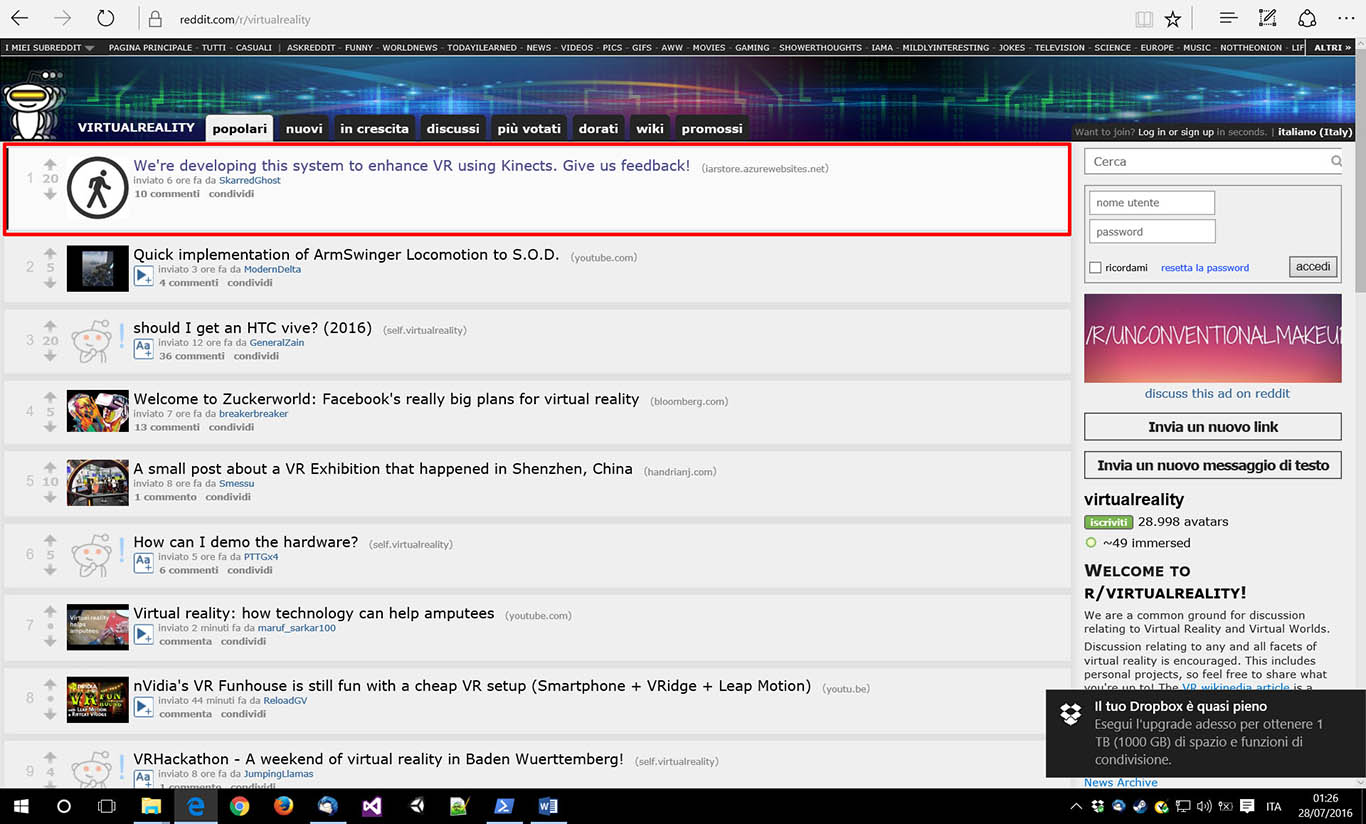 We've met investors! It has been our first time and now we have contacts and a good knowledge on how to talk with them.

We've a new business model.

We've been nominated as one of the 10 most awesome technical solution of EIA! (With our IT mentor saying that it's the best technical innovation he's seen in 3 years of EIA! Wow!)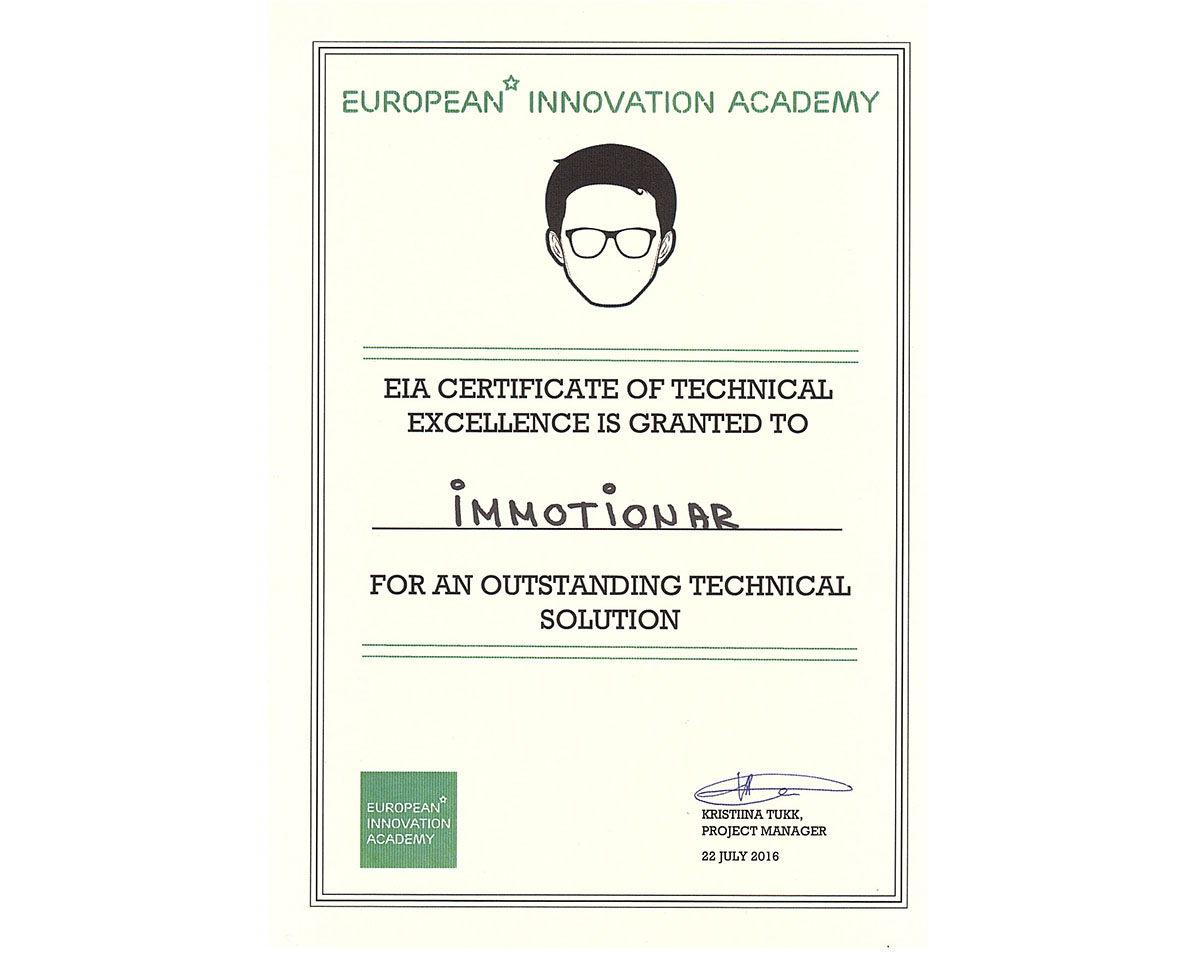 EIA has been very stressful, but super-useful and I advice anyone that wants to be a startupper to follow this program. I enjoyed it with the team composed by me, Gianni, Antonella, Davide (a business student from Milan) and Warren (an investor from South Africa). I was the (terrible) moderator of this team and I want to thank them for the time spent together. I want to also personally thank Andrea Basso, Jari Ognibeni, Remigia Spagnolo, Rick Rasmussen, Stephan Reckie, Kaarel Oja for what they've taught to us and for having helped us a lot during the program. I also thank all the volunteers and all the EIA people and all mentors/partners/investors that have participated to the accelerator because they have made this program so awesome!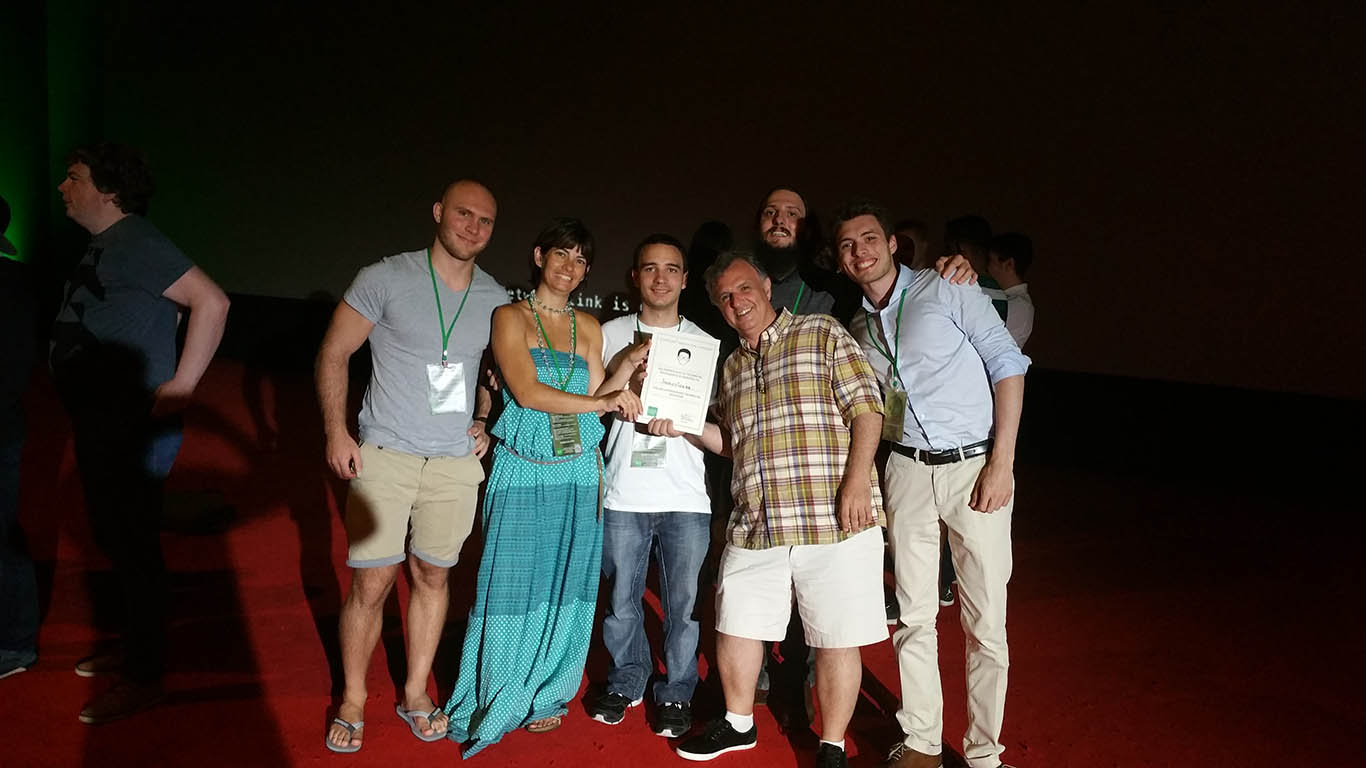 Now Immotionar is stronger than ever!