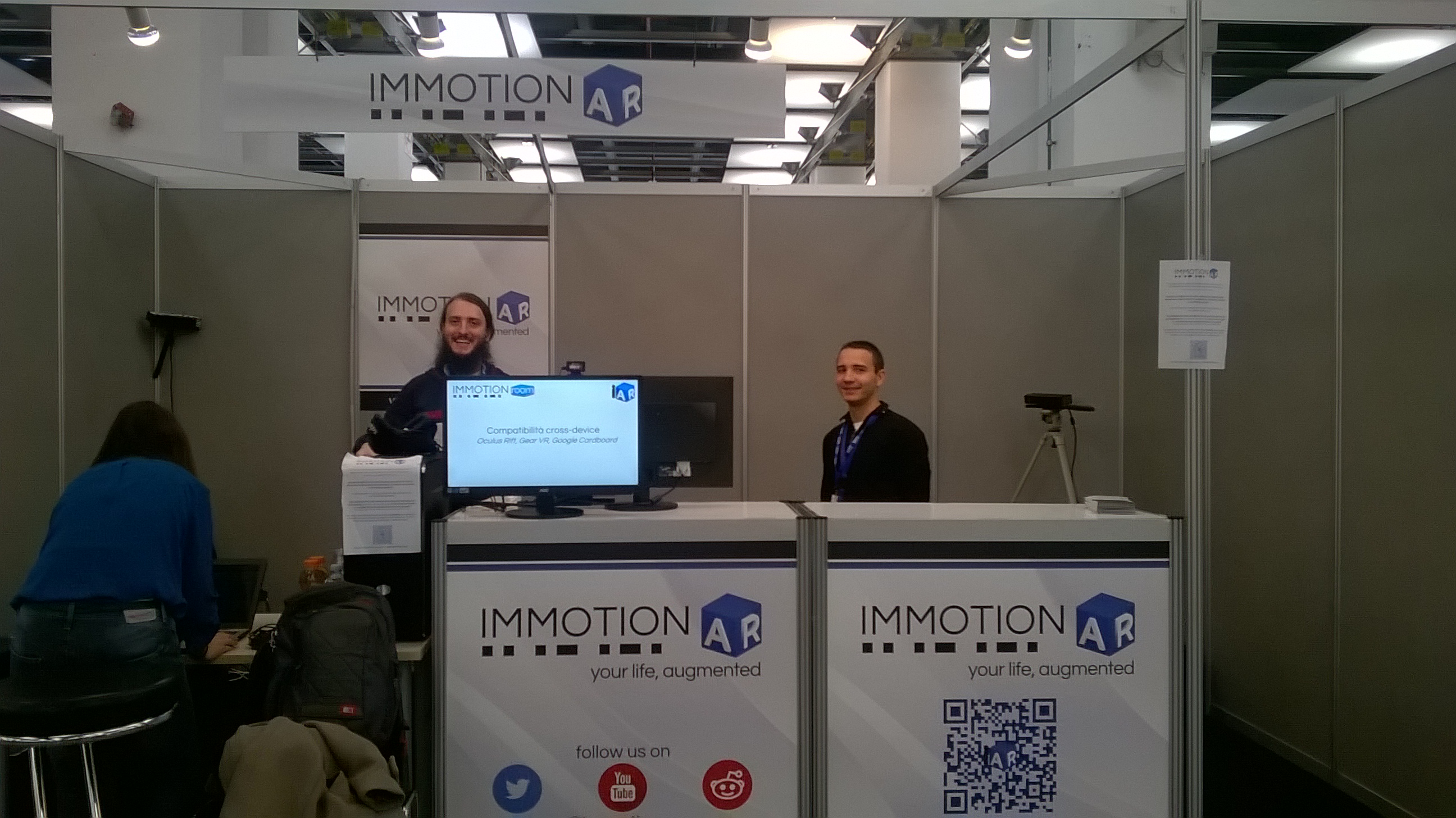 Our stand at the WTT event was a huge success! They have been two very very intense days, full of joy, confusion, satisfaction and hard work. A lot of people tried our solution… and most of them were satisfied. Gianni's workshop was sold out and positively reviewed. We've meet a lot of people, a lot of innovators and made new friends.
We just want to say a heart-warmed thank you to all of you who supported us, to Jetop that organized this event, to all our visitors, to all Beps workers and to our family and friends for their support, to you readers of our blog… to everyone! Thank you from us of ImmotionAR: our success has been possible also because of you!
In the next day we'll publish a post-mortem of the WTT… in the meantime… have a nice day!