Some times ago we got in touch with the guys of Techtyche, thanks to the fact that they said that Tony's blog The Ghost Howls was one of the best 50 virtual reality blogs of the world (thanks guys!). From that day on, we started chatting with them and we discovered that they're very interesting people. So, we decided to do a little interview with them and to write an article about it, so you can learn about them, too.
We made some question to this website's founder, Shayan (@shayanahmed1993). He seeks to create sustainable global impact through the deployment of innovation and technology. And he has a firm belief that we can have a safer, better and prosperous future via establishing and scaling up impact focused initiatives in the domains of emerging technologies, sustainability, climate change, economy & entrepreneurship (cool isn't it?).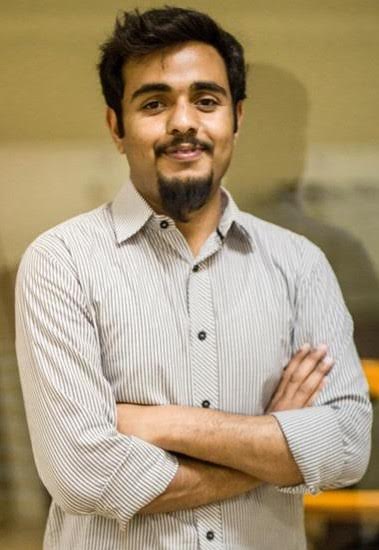 So, here you are with some cool questions and answers! Are you curious about Techtyche? So, keep on reading!
1. What is Techtyche?
Techtyche is a digital media platform that aims to drive a positive global change by highlighting real world problems, featuring emerging technologies and creating opportunities to connect these two.
With the vision of, "Spreading Goodwill through Technology and Innovation" - one of the major objectives is to create a sustainable social impact in the emerging countries. This is done in three main ways.

The major issues that we aim to highlight are mostly in accordance with the sustainable development goals by the United Nations. This broadly includes areas such as health, poverty, economic inclusion, education and more.
We believe that, technology and innovation has played a major role to solve real life problems. However, this fact cannot be negated that there are areas which need proper implementation of suitable technologies to make lives easier. This gap is quite prominent in the developing countries and one of our main goals is to eradicate this problem. 
The main purpose is to advance the human civilization and especially the developing countries towards a better, safer and prosperous future.
2. What do you mean by "technology social venture"?
Technology social venture is either a technology empowered organization or an organization that deploys technology to create social impact. Here we are using, digital media to bridge the gap between real world problems and the technology that could potentially solve it. Powered by the technology of digital media, our organization aims at highlighting real world issues and creating opportunities to solve them through suitable technology and Innovation.
3. Do we even need it?
Yes, definitely. We are trying to create opportunities that would solve the real world issues through technology and innovation. If you consider only the magnitude of problems in the developing world then the issue turns out to be grave. This requires collective efforts at a global level.
For example, according to the Sustainable Development Goals of United Nations - there is a set of global issues that needs attention. Consider a review of stats and figures for just 3 out of 17 areas.
Education - 57 million children in developing countries remain out of school
Economy - 202 million people are unemployed in developing countries (as of 2012)
Clean Water and Sanitation - More than 1.8 billion people globally fecally contaminated source of water
Now, these issues are grave. Our goal is to create opportunities that would reduce these problems through innovation and technology and create a better world to live in.
 The possibilities to solve these issues through technology and innovation are endless however, a lot needs to be done.
4. Where are you from?
We are based in Pakistan which is one of the developing countries of the world.
5. How do you think that we technology people can make this world better?
Human civilization is advancing at a much faster pace than ever. If you look back, you would realize that the same progress which took centuries - now takes decades. The advancement accounted into decades, now takes years or may be even months to achieve.
All of this can be credited to the scientific breakthroughs and technological advancements. There is no doubt about the fact that human civilization will advance towards a better, safer and prosperous future - with major credit to the technology people and their contributions.
The ability of tech guys to identify real life problems and coming up with efficient solutions is what separates this superb silicon age with conventional stone age. 
6. How do you envision VR and AR in the next years?
Just the way, Internet changed the way we communicate information - VR and AR are going to change the way we communicate experiences.
There are three main dimensions to the future of VR and AR.
One of these approaches is where virtual reality and augmented reality will open pathways to the advent of new advancements, technologies and innovations.
While on the other hand, the same technologies will be deployed to completely revolutionize how the current industries operate. For example education sector, healthcare, work environments, gaming etc.
And finally, the use of these technologies will become very common to solve the very basic level problems that humanity is facing these days. This particularly pertains to the issues faced by the developing world.
In conclusion, the possibilities of AR and VR are endless and they have the potential to make this world a better place to live i
7. What's the dream objective for your platform?
"Better, safer and prosperous future."
8. Anything more to add?
We believe that there is a lot of work that needs to be done in order to achieve the ultimate dream objective that we have. In this regard, we are always identifying the problems that the humanity is facing and looking for the most appropriate technological and innovative solutions to drive a sustainable global impact.
If you believe that you can help us identify issues that you believe are huge or know about some technology that is aiming to solve a particular problem or just have an idea that you believe should be shared then do get in touch with us.
We would love to hear from you.
So, what's your opinion about these guys? Do you like what they do? If so, contact them on Twitter or write directly to their CEO via email (shayan AT techtyche DOT com)!