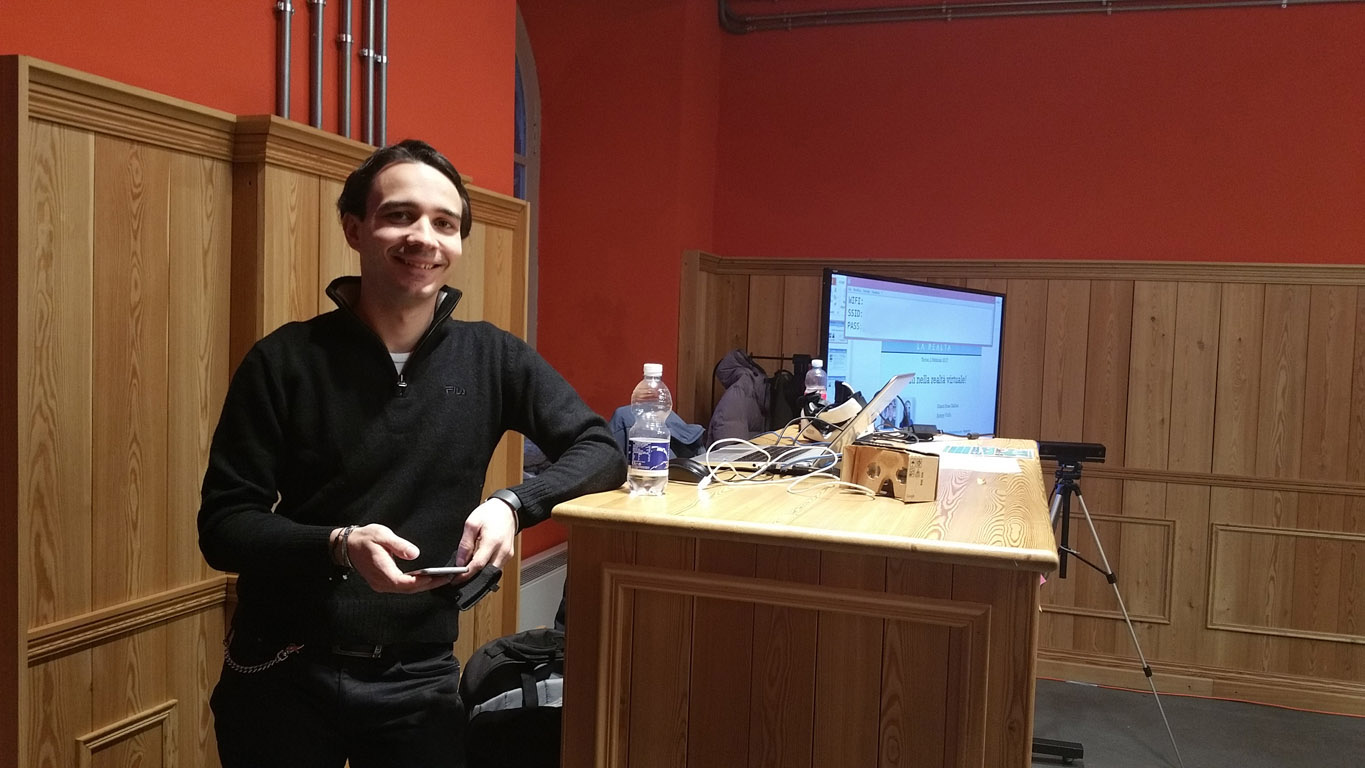 Hello all! Do you remember when I told you that we had been invited to the event Sognando La Realtà by GDG Torino? If not, you can refresh your memory here :-) Well, the event has gone good and this is a little post-mortem about it ("little" in my scale of reference… of course).
In the event we had a workshop and a little exhibition of what we do. Plus there was a Daydream that we were eager to try (later on this article, there will be a review about it!). Guys of GDG Torino have done all the possible to make the event a good event and in my opinion they did a great job:
They took there people from almost all VR companies of Turin. This has surely required lot of effort (we did something similar for our DTC event, so we know what we're talking about).
They took there an innovative device like Daydream + all other major headsets were present thanks to the tech exhibition of we VR startups (we took there a Gear VR, other took the Vive and the Rift; also some Cardboards were there). So it was great for people wanting to try VR.
The final tech exhibition was a great showcase of what we VR startups of Turin are working on: model reconstruction, games, VR arcades and innovative full body technologies (guess who took the last one?)
There were workshops, lessons and a debate about virtual reality. So it was really educative for people wanting to enter into this world.
The event was sold out, so lots of people were in there.
There was a really nice atmosphere: young people smiling everywhere… loved it.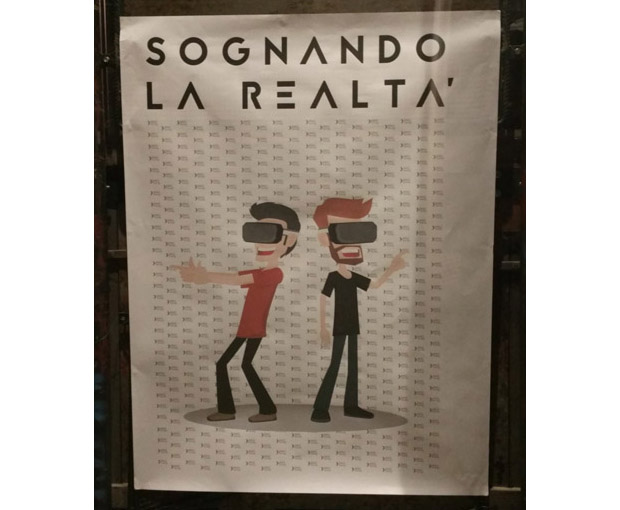 Of course there have been little problems, but I don't want to highlight them here :D. So thanks to all organizers, especially Davide and Wilfried, who made an enormous job.
About us… how did it go? Well, sweet and sour. The "sour" part has been the practical workshop, the "sweet" everything else.
Let's start from the bad things: we did our technical talk about the differences between AR and VR and a little Unity introduction; then, for the first time, I had to do a practical workshop, where people in 20 minutes should develop their first mini-app in VR (just a program were you gazed a cube and the cube jumped in VR… if you're curious about it you can download it from Gianni's GitHub repo). After ONE HOUR I just completed 20% of the workshop and then we had to go away. People just wanted to kill me, I guess… luckily on their tables there were only Cardboards and the meals were served with plastic knifes :-), so I've been safe. So, why have I made a so terrible workshop? Inexperience. That's it. I thought that doing a workshop was like recording a YouTube tutorial video, but this is not the same, because in a frontal lesson:
Not everyone comes with the computer configured in the right way: so people came with different versions of Unity, for example.
People make many questions and so you waste a lot of time. This is especially true if this is a workshop for beginners.
Unexpected things happen (the more educated way to say "s*it happens"): so for example people downloaded Unity Google VR integration and the package had bugs (thanks Google, seriously).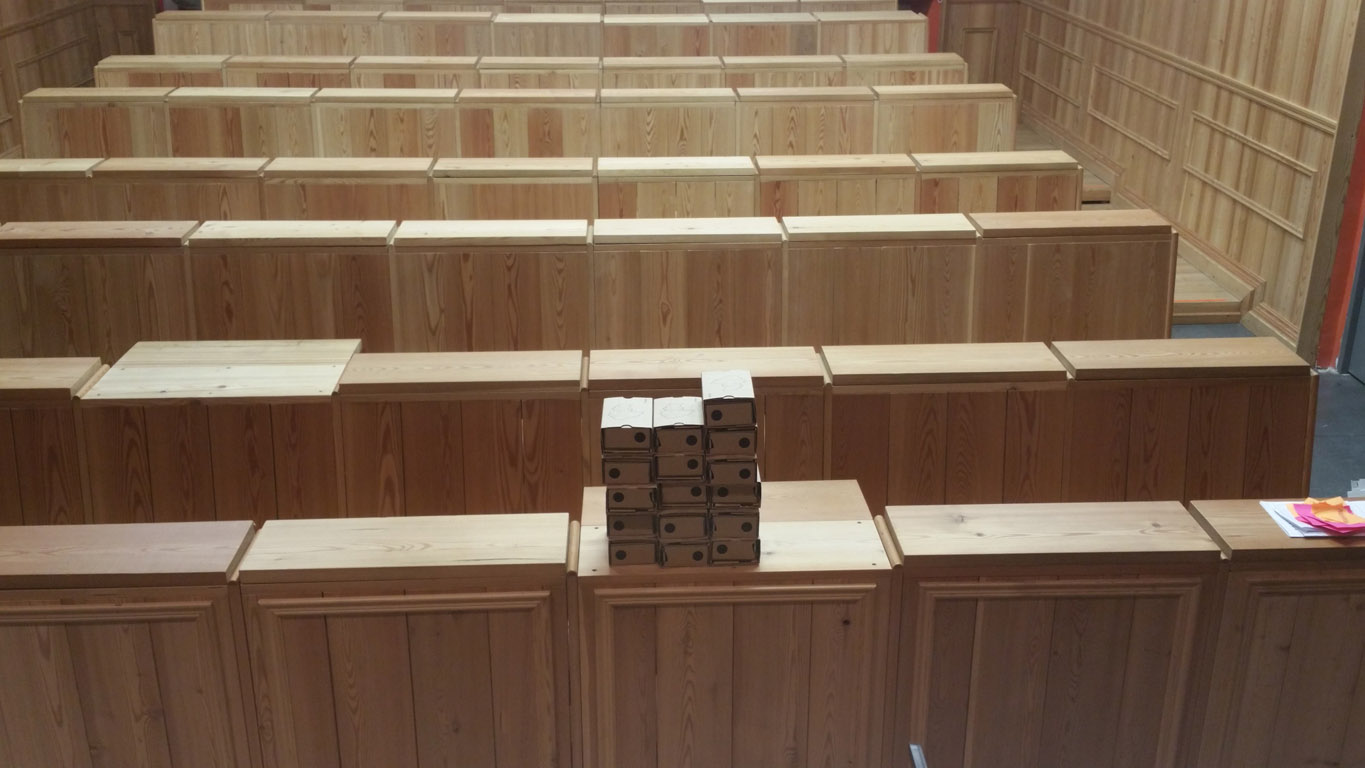 I had prepared my workshop so that it was modular and I could strip away parts… and this was a great idea, but it has only saved me partially. Lesson learned: you have to take the time that you thought you needed for the beginner workshop and multiply it by 3. Then, as Gianni suggested me, it's better to distribute the slides with all workshop passages to all the participants… so that, if they fall behind, they can still continue with the workshop with their time by themselves. Furthermore, make the workshop material and the final version of the program available online, so people can re-do and continue learning at home (I've made this and people appreciated it).
If someone of GDG or of the workshop alumni is reading this post… I'm sorry, guys!
Now let's talk about things that gone good:
The theoretical part of our speech went very well and created curiosity in people: we got lots of questions.
We enjoyed the nice atmosphere of the event and laughed a lot with the GDG guys. We have many new friends now!
The showcase of our tech went very good: despite the fact we were only two people with a reduced setup of ImmotionRoom, we made a good amount of people to try our full body VR system. Everyone liked it and we got lots of compliments… and questions. Apart from this, we also exchanged business cards with potential future partners. At the exhibit participated most of the VR companies of Turin, so we got the opportunity to talk to all of them. Furthermore, in the public of the event were people from other companies in disguise and after having them to try our system, some of them said us that they were interested in what we do! As I always say in these post-mortems: go to the maximum number possible of events and there talk to the maximum number possible of people. You will make lots of unexpected meetings that could turn into business partnerships.
We tried a Daydream device! Wow! It was the first time for us.
I know I know, you're curious about the last point… so, here you are a little Daydream review.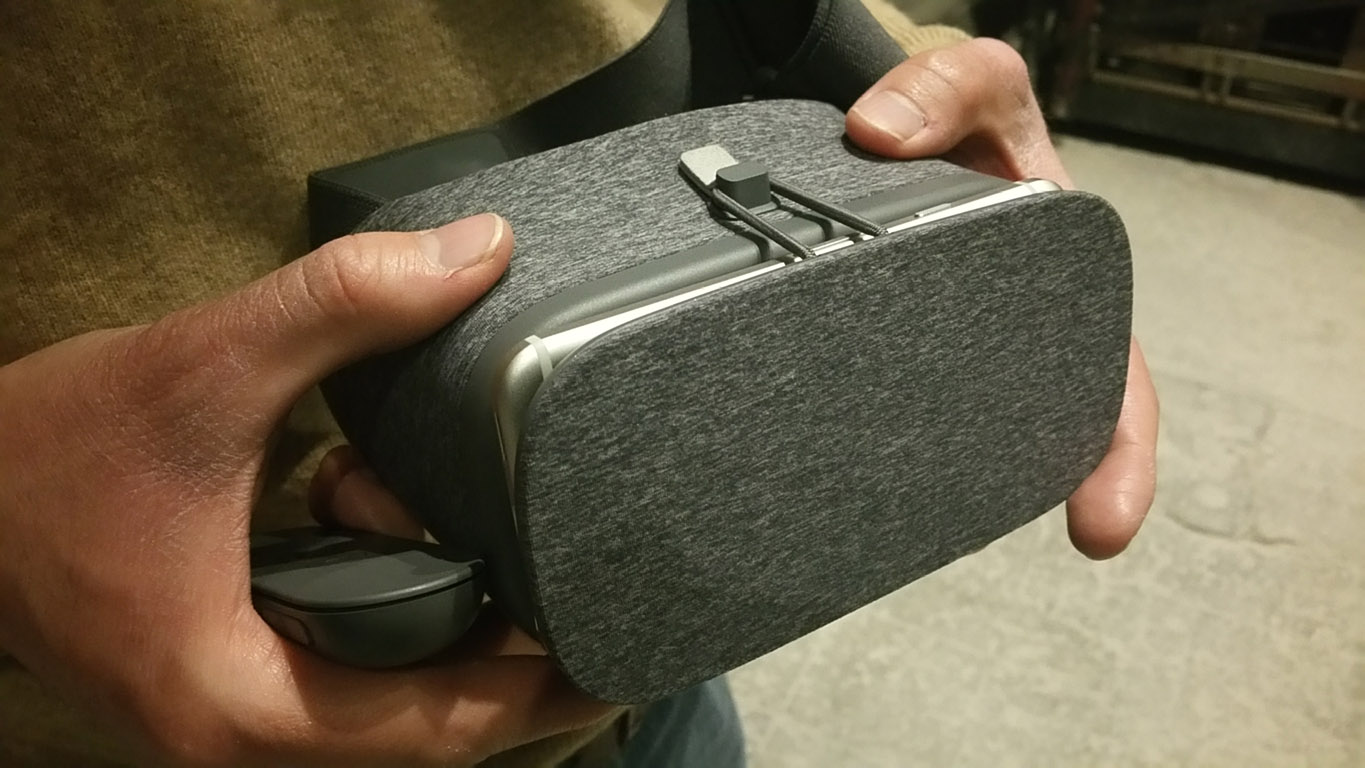 Google Daydream is a mobile virtual reality headset, meaning that it works simply inserting your phone inside it. Thanks to some NFC magic, you open the lid, insert the phone into it and then you close your headset… and voilà! Virtual reality for you! Currently the only supported phone is Google Pixel, but more compatible phones of different brands (and especially prices: the upcoming ZTE's Axon 7 will be Daydream compatible and will cost half of a Pixel!) are to come.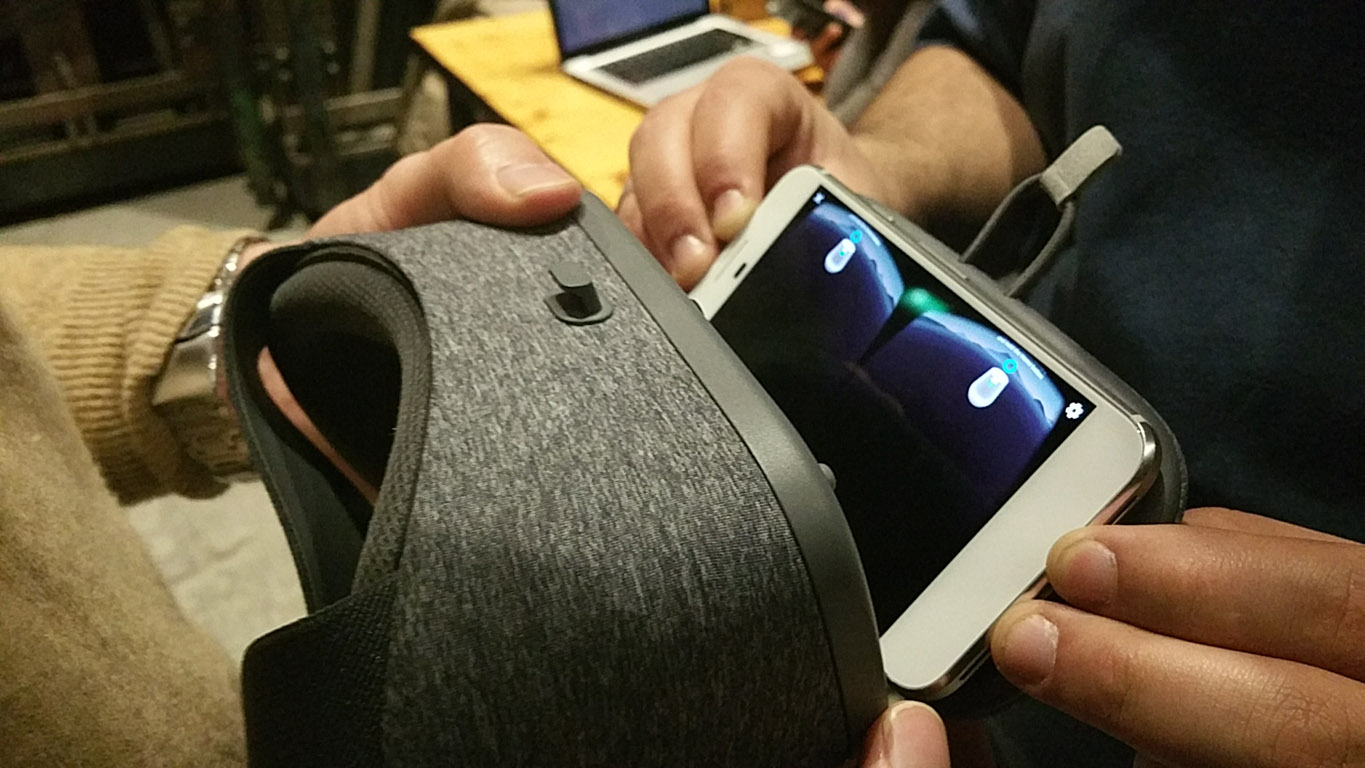 If you're thinking "It's like Cardboard or Gear VR"… yes, it kinda is. More similar to Gear VR (almost identical to Gear VR, to be precise), since this is a high-end mobile headset. Graphical quality is really awesome, like the one of Gear VR with Samsung S7. I tried it and the graphics were really luminous, well defined and smooth. Loved it. Furthermore, the headset is super-comfortable, thanks to the fact that all its external parts are made of foam and fabric. I want to underline this point a lot: Daydream has set a new bar for comfort in virtual reality.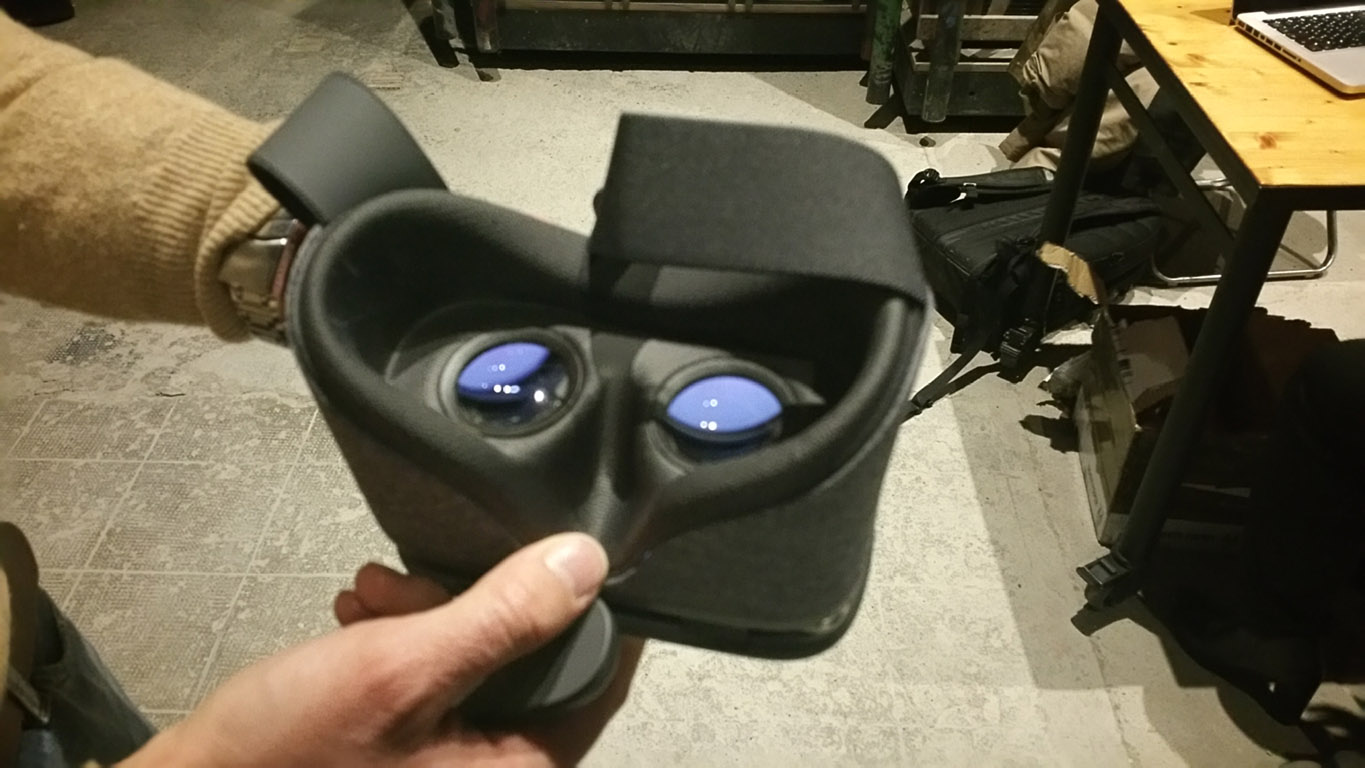 The external in fabric is something truly original and Google thinks that this makes the headset more natural to wear, since it feels less like a techie thing and more like a piece of clothing. A Big G on the side makes it clear that this is a Google product.
You can interact easily with the demos in VR thanks to a super-practical remote. It is a 3DOF controller (meaning that it can detect only rotations, so you can use it to point objects) that lets you perform simple interactions (especially clicking and swiping) on the objects of the scene. It is very interesting, since it lets you interact in a very efficient way with your hand making very little effort: I liked it a lot (even more than I liked the Oculus Remote).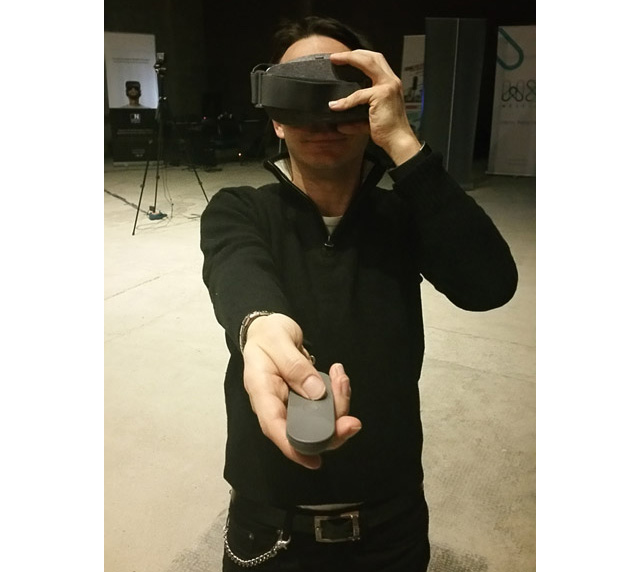 When you're done with the headset, you can put it inside the headset using the rubber band that is in the lid. Many people has said to me that they didn't get that this is the place for the remote… so be careful… this is its place!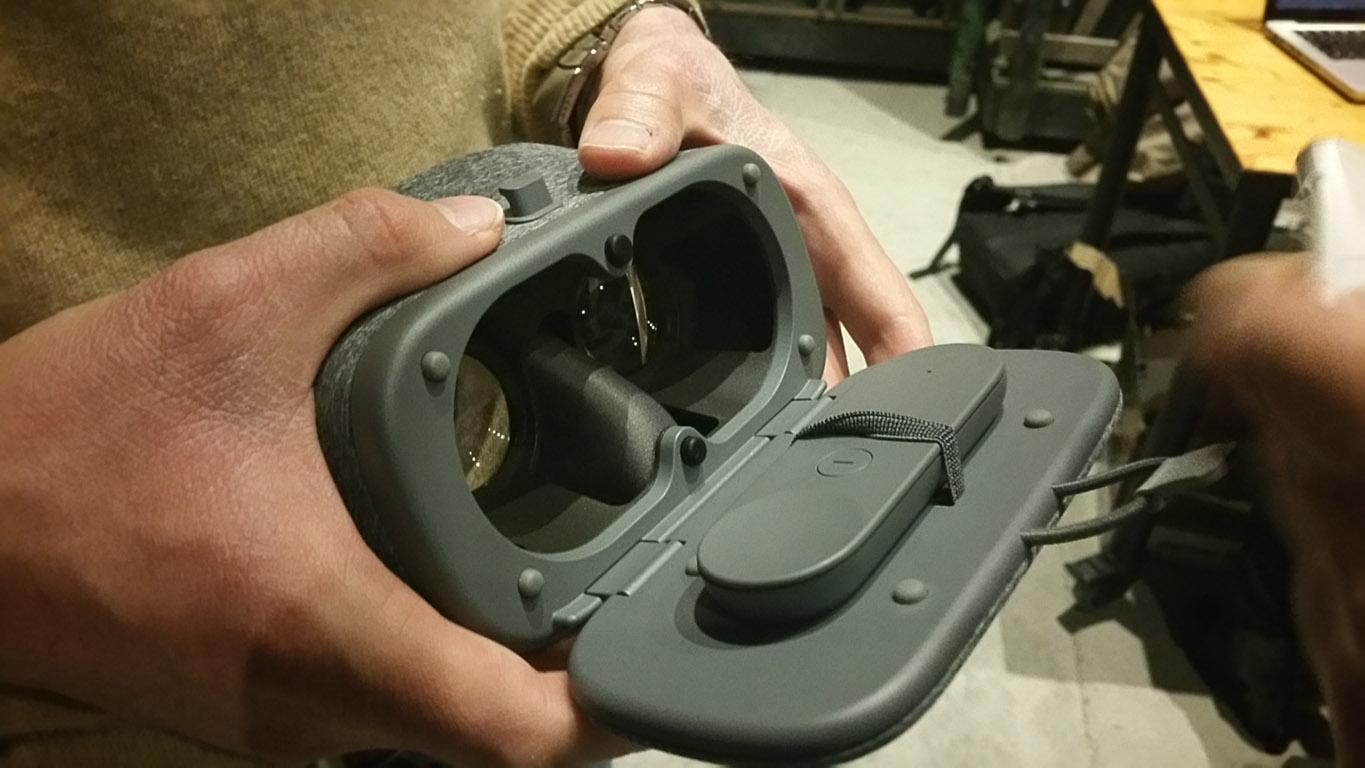 In the end, I can say that I liked Daydream headset a lot… it's a great piece of hardware supported by a great phone like Google Pixel.
And that's it with my post-mortem. In the next days we'll see if all the business cards we exchanged will lead to anything.. It is always beautiful making VR networking. We'll see you around in some VR events… in the meanwhile, let's all dream about virtual reality!